Introducing the FOSA Strategy –

Free Open Source Analysis
The Cyber Hut are industry specialists when it comes to identity and access management. We have contributed to industry standards. Worked for the largest vendors. Designed some of the world's biggest identity platforms.

We also want to break down the traditional model for understanding the market and technology for identity and access management. Why don't you join us?
Free Open Source Analysis
We provide the vast majority of our analysis and insights free as open source articles as well as our Signals Project – providing a view into a range of OSINT data points to help with vendor understanding.
The Week in Identity Podcast
The Cyber Hut runs a weekly podcast – aptly named "The Week in Identity" – where we take an industry analyst view of the latest identity and access management events, funding and conference news.
We run regular CISO briefing webinars – where we take an impartial industry view of emerging technology trends or market sectors, distil them into bite-sized chunks to enable security and information leaders to make more informed technology decisions.
Trusted by Global Vendors, Integrators and Industry
The Cyber Hut has supported a range of vendor, buy side, integrator and investment clients to enhance their content, understanding and insight on the emerging identity and access management markets – through training, advisory, content and inquiry.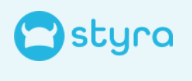 "The Cyber Hut is a partner in helping us build our strategy. They provide us with unique insights and custom services that help HYPR continue to lead the passwordless MFA market."
VP Product Marketing, HYPR
"Working with Simon and team on the consumer authentication webinar was great – they provided great inputs based on deep industry knowledge and and domain expertise."
VP Products, Sift / Keyless
"Simon at TCH is our go to point of contact for understanding the technical and business nuances of the emerging patterns in identity. Always clear, smart and insightful, but most importantly, trusted."
"No faster way of getting into Consumer IAM, than by learning from the master himself. Great overview and best practices from Simon at The Cyber Hut. Recommended"
Founder & Principal Consultant, SonicBee
"The Cyber Hut provides insightful guidance on identity security best practices that's backed by industry experience and in-depth research. TCH has helped us better communicate to a more relevant audience consisting of both business and security-oriented professionals."
Senior Director, Product Marketing, PlainID
Latest Open Source Analysis, Events & Opinion
<!—-><!—->
<!—->
<!—->
<!—->
<!—-><!—->
<!—->
<!—->
<!—->
Zero Trust has been with us for the best part of a decade - since the likes of the Jericho Forum, Google's Beyond Corp and ex-Forrester analyst John Kindervag have all promoted a view of moving the concept of "trust" from a location to a concept based on the identity, device and associated context. Version 2.0 of the US Department of Defence Zero Trust Reference Architecture has been cleared for public release and is a good, detailed read regarding an actual migration and implementation model. The document is available here.
Signup For New Content Releases