Join our founder and industry analyst Simon Moffatt on February 21st, where he will be in conversation with Jonathan Fussner from zero-trust identity and access management startup Cyberelements.
Identity is now no longer just the purview of IT operations. Identity-centric zero trust architectures are now foundational in allowing the modern enterprise to fulfil both risk reduction and security objectives, as well as playing a critical role in data sharing, joint venture collaboration and improving product time to market.
In this industry webinar Simon will take a journey based approach to where identity was and now is – taking in the often complicated view of data silo's, segmented controls and product specialisms before looking at the modern requirements for an IAM platform, including being modular, cloud first and focused on privileged access and usability.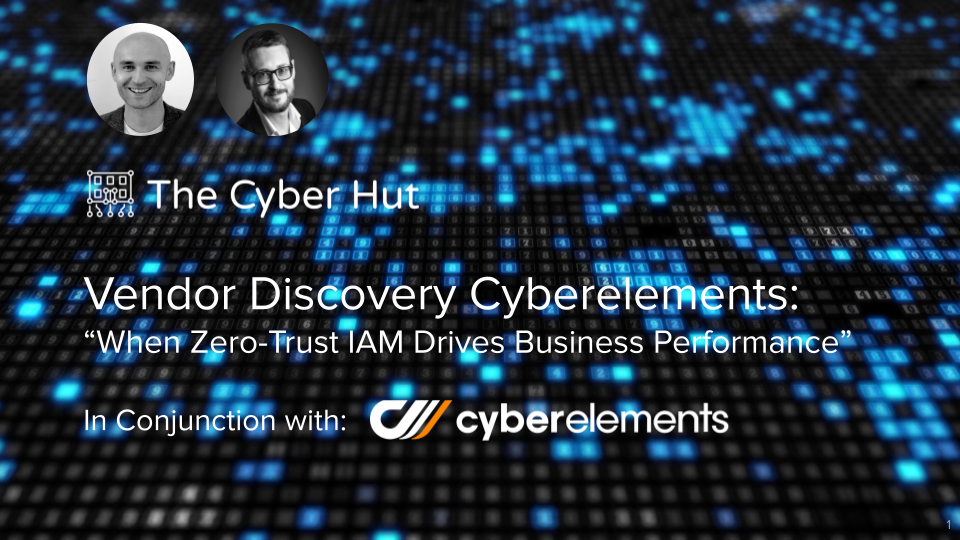 1 – Where We Were – Islands & Silo's
2 – Where We Are – Integration of Specialism
3 – Where We Are Heading – Composable Cloud Identity
4 – Modern IAM Platform Requirements
5 – Cyberelements Discussion
The webinar will introduce Cyberelements as a modern identity and access management platform which delivers "The most secure and rapid way to connect workforces to corporate IT & OT".
They describe themselves as: "Our Zero-Trust platform provides all types of users (employees at the office, working from home, third parties, OT operators) with seamless and immediate access (standard, privileged, local, remote) to all the resources they need to work (cloud apps, desktops, remote apps, data, IT & OT infrastructures, services).".
Register for the webinar here.