Our founder Simon Moffatt will be running a consumer identity and access management masterclass workshop at this month's Chartered Institute of Information Security live event. The two day cyber security extravaganza will feature some of the world's leading information security experts – with headliners including Bruce Schneier (Security Veteran and Crypto Expert) Phil Venables (Google Cloud CISO) and Chris Kubecka (Distinguished Chair, Middle East Institute Cyber Programme) amongst others. The event takes place virtually on September 15th and 16th 2021. Tickets are available to both members of the CIISec and non-members and are available here.
The two day event is split across several tracks:
Track 1 : Tomorrow's World: Future Skills and Research Solutions
Track 2 : Digital Disruption: Security On The Front Foot
Track 3 : Innovation to Investment: Solutions For Emerging Requirements

Simon, who is a Full Member of the Chartered Institute of Information Security, will focus an hour long session on the emerging market for consumer identity and access management. Leveraging content from this best selling Amazon book "Consumer Identity & Access Management: Design Fundamentals". The session will aim to give industry practitioners, architects, CISOs and designers, the core foundational skills to understand the use cases, requirements and emerging design patterns when it comes to building external facing digital identity systems.
Consumer identity is very much focused upon a non-linear life cycle of data interactions, some what different in scale and requirements to employee based identity. The session will discuss this in some detail.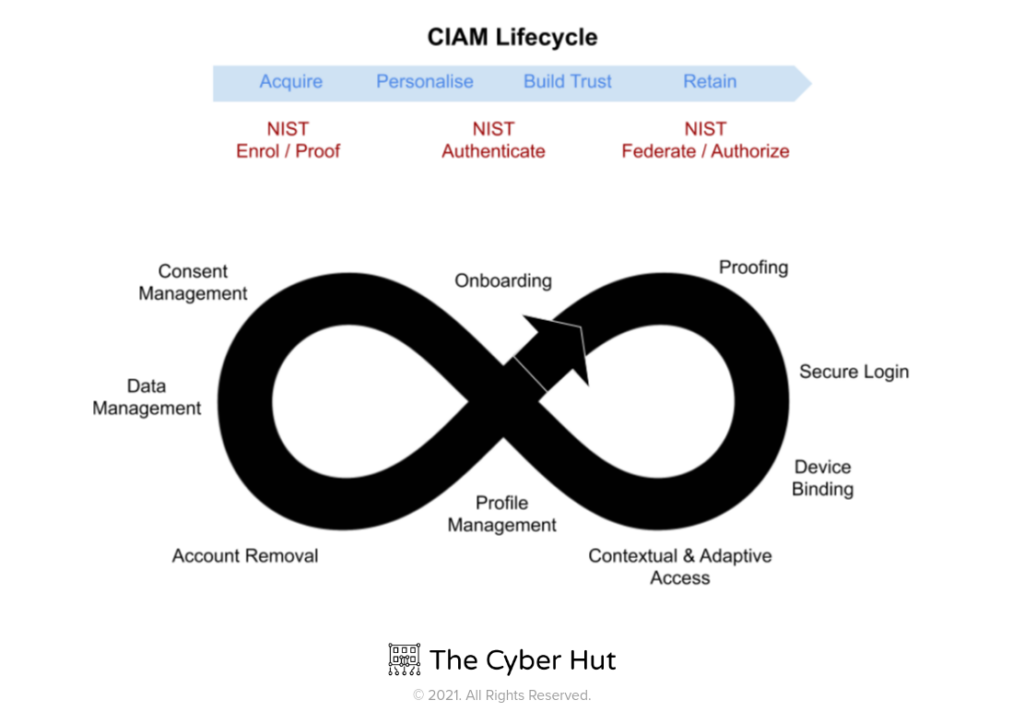 Participants of the CIISec Live event will also gain a 33% discount on Teachable course "Consumer Identity & Access Management Market & Technology Overview".