Next week our founder Simon Moffatt will be in conversation with Mattia Zago from Monokee, where they'll be discussing the evolution of identity and access management platforms to include key visualisation and orchestration capabilities.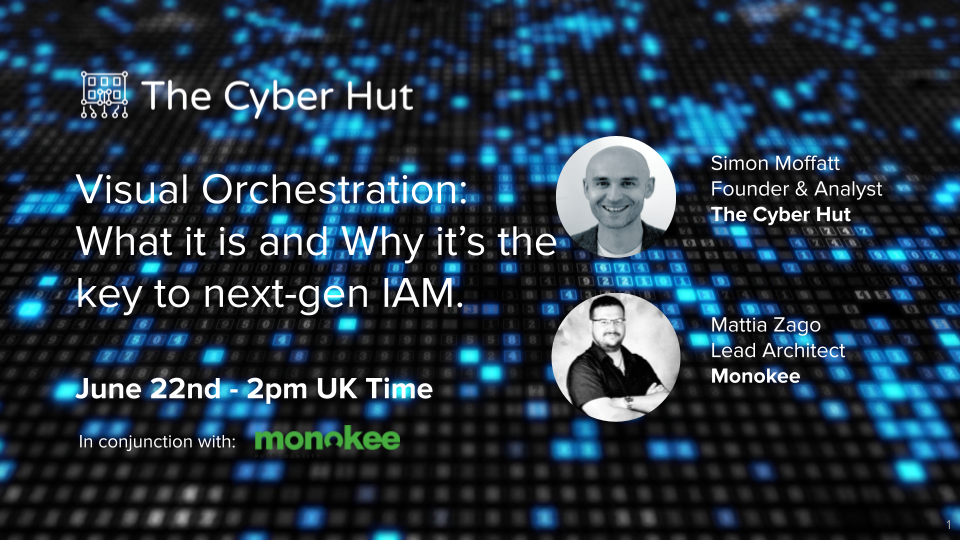 IAM has evolved from existing in a fragmented and isolated operational environment, to one that needs to empower both security and business use cases, across an ever increasing variety of identity types accessing a broad array of on-premises and cloud based applications and resources.
To provide this integrated identity "fabric" a more far reaching set of capabilities are needed, that can bring different business stakeholders into the identity conversation and deliver more business value whilst simultaneously consolidating identity infrastructure, reducing the identity attack surface and improving the risk posture.
This webinar will cover:
The Rise of IAM Orchestration
Why Disorder is the Enemy of Security
Orchestration Requirements
Use Cases, Integrations & Demo
Register for free here.