Join our founder Simon Moffatt along with Michael Rothschild VP of Product Marketing at HYPR on August 22nd, where they'll be taking a look at authentication within the global financial services industry.
Financial services have continued to evolve ever since their inception – making it easier and more secure – to make purchases, transfer money, lend and register for banking services. However this historical nature, coupled with regulatory compliance, increased competitive pressure and a more consumer-centric digital focus, have placed new demands upon a complex and varied technical infrastructure.
In this industry fireside chat webinar, Simon and Michael will take a look a the current challenges and opportunities that exist within the financial services industry as it pertains to authentication.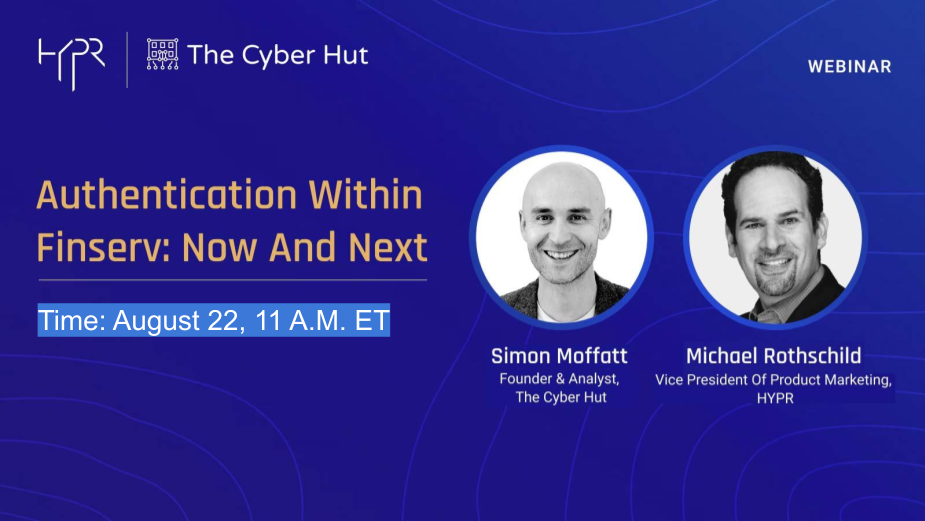 The webinar will cover:
The state of authentication in financial services, including newly released research data
Existing identity and authentication assets and landscape — what we got right as an industry and where the gaps are
Identify the usability, security and coverage of existing authentications journeys for staff and customers
Guidance for closing the perception vs. reality gap and a roadmap to get us there
Register today via Zoom.