Join our founder Simon Moffatt on February 15th to understand why zero trust network architectures should really not rely on password based authentication.
Zero trust is not a technology. It is not even a process. More a concept and culture with regards the re-engineering of network and security resources in order to support the modern, agile and distributed enterprise. Yes, many organisations who are undergoing transformation, are still relying on the basic authentication components of usernames and passwords.
In this webinar, Simon will be joined by passwordless authentication experts Kevin Turner and Ryan Rowcliffe from HYPR, a provider of modern authentication technology.
They will discuss:
The movement from boundaries to identities
The need to identify and protect user interactions
How to include Administrator integration
Expansion and future proofing
The role continuous security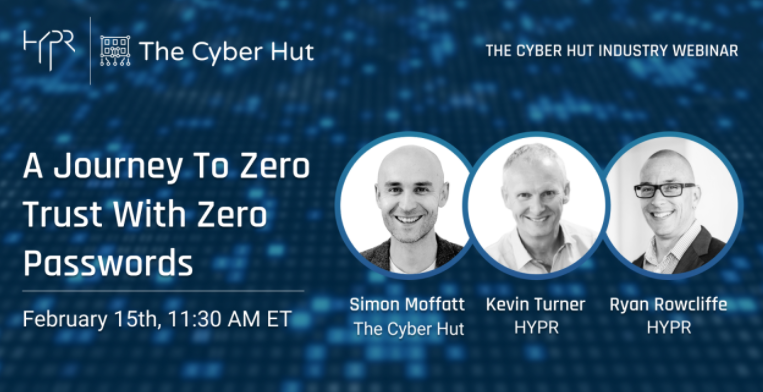 Register here for free.